KCP Design will target your demographic with a campaign specifically designed to fit your individual needs. There are no cookie cutter solutions in the world of marketing your products. We treat every client as an individual and design the unique approach that will make your company a standout in its niche.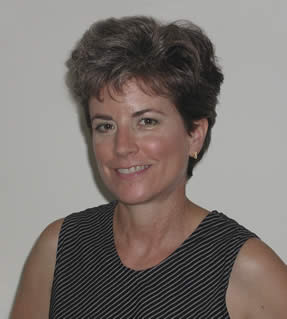 Karen Peters trained at Tyler School of Art in concept creation and fine art techniques. She honed her skills freelancing at local Philadelphia advertising agencies until she was hired to head the art department at Bikeline corporate. Karen's job was to create, implement and oversee production of nationwide advertising campaigns for corporate stores and franchises. There, she was able to combine a love of sports, particularly bicycle racing with her passion for design. Karen started KCP Design looking to bring the best of all her past experiences in harmony with her vision of making graphic design accessible to the modern business client.
Before the world of computers, Karen worked in paste-up and mechanicals. These were the skills that led to her intimate knowledge of typography and a keen understanding of how to partner with a printer to guarantee a job is done right. The world of graphic design has changed drastically since those years and so has the designer's tools. Today, the digital age has created an on-demand environment where vision merges with reality at a rate unimaginable to those in the industry 20 years ago. But the basics of talent, vision, creativity, hard work and commitment are timeless.
Since 1996. Karen's expertise in graphic design makes KCP the go-to design firm for corporate identities, marketing tools and print advertising campaigns.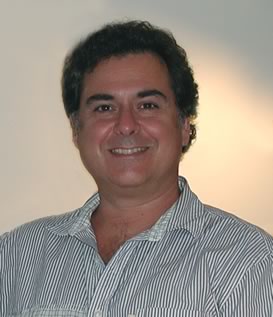 Caesar Muzzioli joined KCP Design in 2003, bringing over 19 years of experience in both printing and the direct mail industry. This has proved to be the perfect marriage of design and production.
Caesar started his career in print production and direct mail on a break from a career as an actor in New York City. Hired as a production coordinator for The Paris Group, a direct mail brokerage firm, he started from the ground up doing print buying and trafficking lettershop services. With clients like Dow Jones, Advanta and Playboy Enterprises, to name a few, The Paris Group was taking 15 to 20 million pieces of mail from concept to print to the mail stream every quarter. A direct mail brokerage house is the perfect opportunity to become a chief cook and bottle washer. Not only did Caesar learn the ins and outs of the printing industry, but of the design industry as well. He learned computer design as a forms designer and the art of writing effective ad copy. After 12 years at The Paris Group, Caesar spent a few years working in-house in a printing plant and five years at a data processing house and lettershop. Every step was an accumulative move forward to the point in time when he and Karen brought their respective talents together.
Contact us today.